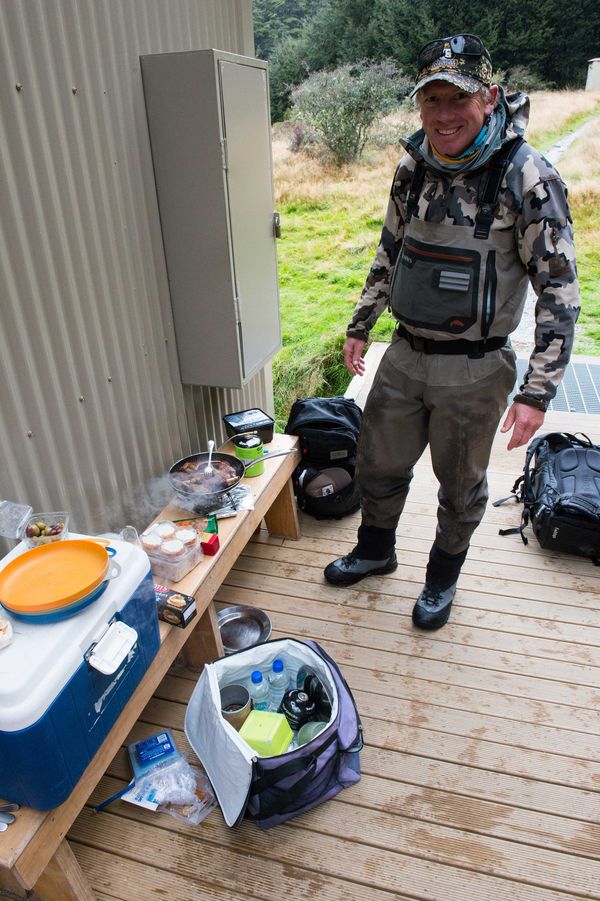 Gordy Watson
One of New Zealand's most experienced professional guides and an unforgettable character that has clients from the world over returning year and year for guidance for hunting and fishing expeditions.
Gordy tailor makes exclusive bespoke guided hunting, fly fishing and heli adventure expeditions Queenstown, Wanaka, Fiordland and the Mt Aspiring National Parks, South Westland and Canterbury regions of the South Island of New Zealand.
Gordy's passion and aptitude for hunting, fishing and diving in our corner of New Zealand comes down to a lifetime spent wandering the hills and river valleys, lakes and craggy mountain tops with a rod and rifle.
An instinctive understanding of species and technique, paired with a unique brand of enthusiasm and humour makes Gordy the perfect guide, and a whole lot of fun to be around.
"Having fished with many guides all over the world, without a doubt, Gordy is the finest combination of fish guiding skills, conversationalist, and ability to get one onto some of the finest water you will ever see to sight fish 4-10+lb rainbow and brown trout on dry flies. Camping with Gordy in the back country of Fiordland and the Southern Alps is a special experience that is unique in the world and Gordy works very hard to make it happen with style, comfort and lots of laughs and smiles. On the numerous trips we have taken to New Zealand Gordy is our GO TO GUIDE and we wouldn't fish the South Island without him"

– Steve and Shelley Newberry
PEOPLE WE LOVE WORKING WITH